Cooperation confirmed in a Declaration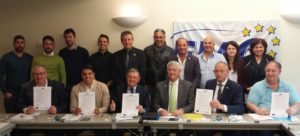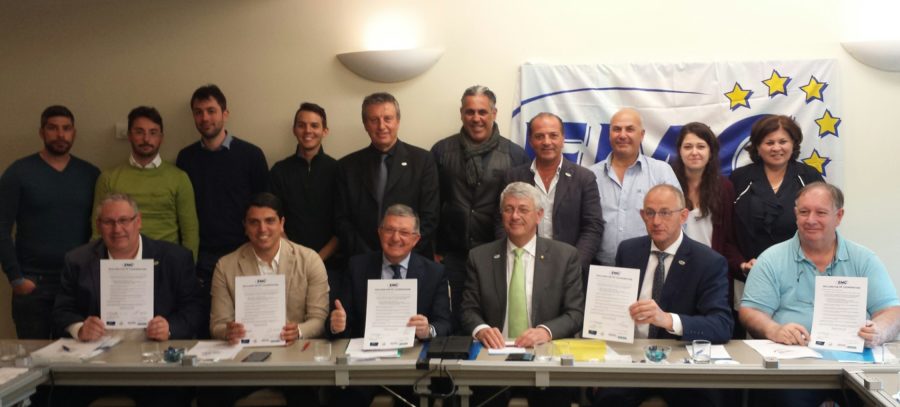 The picture shows the participants at the meeting in Venice
Standing from left to right:
Joeph Pastore, Giampaolo Bertaggia, Eduardo Toso, Walter Vasquez, Luciano Milano, Carmelo Quartarone, Patrizio Donzo, Bernardo Ruocco, Myriam Ferretti and Anna Quartarone,.
Seated:
John Payne, Michele Polimeni, Michele Fiore, Tom Stuij, Chris van Buuren, Thierry Dubois.
Venice – Italy
In the beautiful city of Venice some of the leading moving companies in Europe joined to discuss the future of the moving industry.  They already work together as they are members of the European Moving Group. In the European Moving Group  (EMG) they share information about their markets. Secondly they assist each other when needed.
Declaration of Cooperation
For this special occasion the partners undersigned a Declaration of Cooperation in which the goals of their partnership are defined.
IAM-Partners
Besides being partners in the EMG, the companies are also joined in their membership of IAM. The partners are:
The Italian partners are shareholders in Italian Van Lines, based in Rome, Milan, Venice , Bari and Taormina.