Moving to another country can be very stressful: there is a lot that has to be taken care of besides the actual move. People need some time to find their way in their new home town. Roz Fremder, director of Expat Help in Amsterdam, moved from the United States to The Netherlands ten years ago. She knows from her own experience that it can take months before expats have completely settled in. Therefore, she makes sure that her customers receive all the help they need in order to make a fresh start in a new country.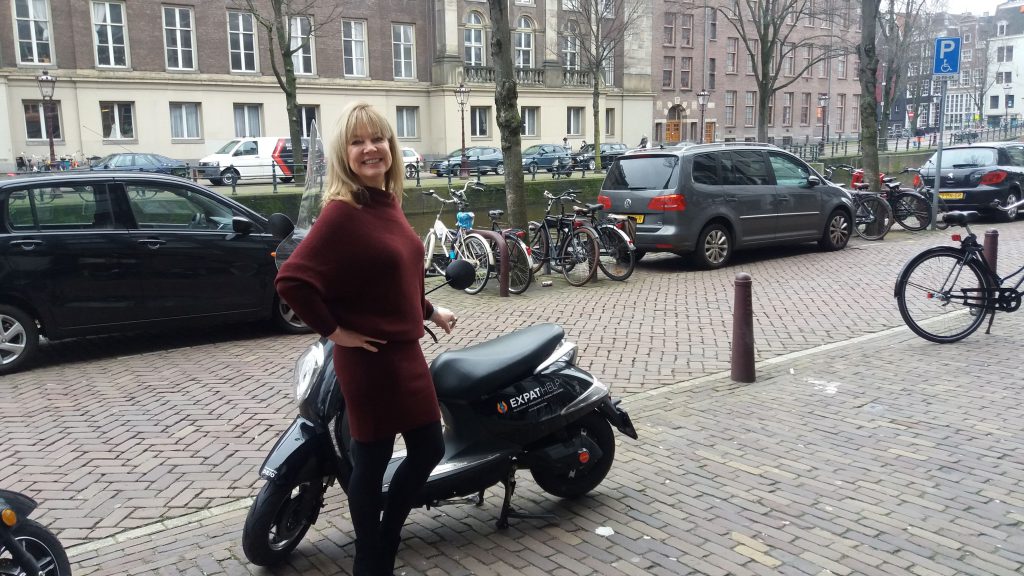 The relocation specialists of Expat Help are truly remarkable in the personal assistance that they provide to their clients. They have a very practical and well-thought-out process in the support they provide, all concepts of relocation are covered to its entirety, including and not limited to relocation, housing, schooling and explaining the Dutch tax system. Besides all these practical issues, they also help people understand the Dutch culture and habits. The goal of this 'Dutch LIFE program' is to make sure that people integrate easily into their new home town. The assistance starts from the moment someone decides to relocate and continues until expats are comfortably settled in.
Customer service
Expat Help collaborates with different companies to ensure a smooth relocation for their clients. One of these partners is Mondial Movers International (MMI), a moving company also based in The Netherlands. Mondial Movers are known for their slogan 'the friendly mover'. The account managers of MMI, Barbara Monnier, Niecky de Liefde and Alejandra van Amersfoort have many years of experience in the international moving industry. They are dedicated to their job and believe that personal contact can make the relocation easier for customers.
Roz: "A high quality customer service is first and foremost important to us. We only work with partners who deliver the same high quality and consistency in their work. We know that Mondial Movers International adds a personal touch to their customer service, which is one of the reasons we work with them."
Expat Help has built a well established reputation in the industry because of the comprehensive service they provide. The team works for large corporate clients, including the European Medicines Agency (EMA). As a result of the Brexit, this agency is moving from London to Amsterdam. This brings along the relocation of over 650 employees and their families. It's a great challenge for Expat Help to manage this operation. Mondial Movers International are one of the companies chosen to carry out the moves for these employees.
Support
Roz knows from her own experience how difficult it is to settle into another country. Ten years ago, Roz and her husband relocated to The Netherlands for the purpose of her husbands job. And so the couple, including their two dogs, moved from Boston (USA) to Amsterdam. A Relocation Specialist helped them find a home, but after that the support immediately stopped. At that time, Roz didn't speak the Dutch language and had no social network to rely on. Therefore she felt lost, as there was no one to help her out in solving many of the practical issues she faced. She and her husband were left to figure out all the trials themselves. For example: it took her weeks to get an internet connection because there were no English instructions to be found anywhere.
And then off course there was the cultureshock. "To give an example: newcomers in the United States are traditionally welcomed by their neighbours, who introduce themselves by bringing them a cake. It's an easy way of getting to know your neighbours and to start a social network. Therefore, I was shocked that in The Netherlands none of the neighbours came by. I was getting worried that they didn't like us. Of course, that was not the case, it's just a cultural difference."
Experts by experience
But there were also bigger issues like finding a job. In the United States Roz worked in marketing and business development. After moving to The Netherlands, she wanted to find a job in the same sector. As soon as she came in contact with Expat Help in Amsterdam she found her true passion: helping other expats.
"Our goal is to make sure that expats feel comfortable from the moment they arrive and that they don't experience any difficulty finding their way. We do not want them to struggle with small things, like trying to figure out when it is allowed to take out your rubbish. We are a 24/7 relocation center, and the expats can call us anytime. We can literally help them with everything: from finding a school for their children, a sports club in the neighborhood, or providing contact details and registration assistance with a doctor in their area."
Roz is proud of the team she works with: "Our company has been built on empathy and passion for what we do. Most of our employees themselves are expats and know what it's like to relocate. The other team members are Dutch employees who have lived abroad themselves. We all know what expats go through. Therefore we are more aware of the cultural difference and we understand how important cultural awareness is in order to feel at home. At Expat Help we truly offer a full service for all relocation needs, drawn from our own personal experiences and that's what makes us unique."